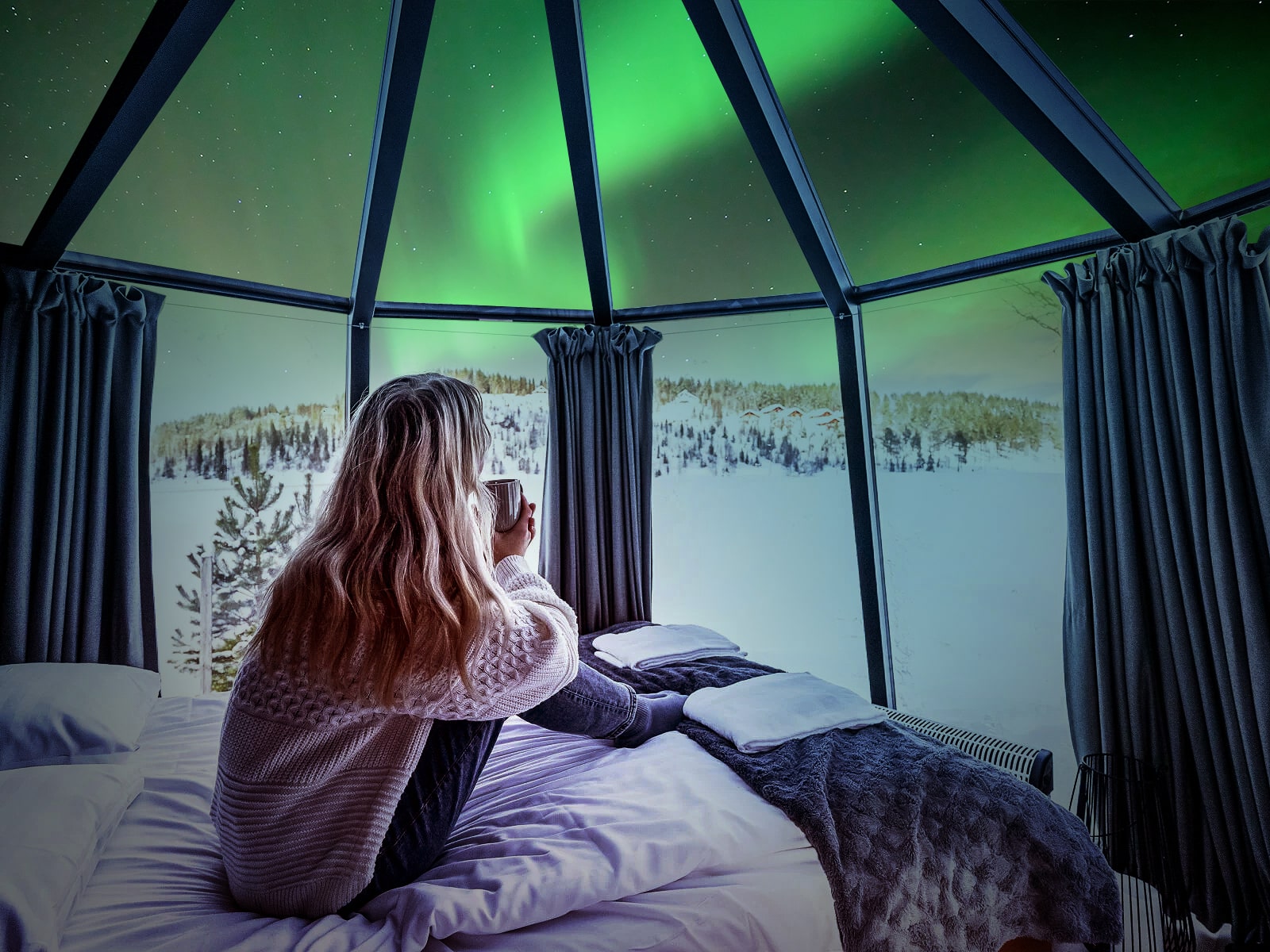 FOR OUR VISITORS FROM GERMANY
Willkommen im wilden Norden
Entdecken Sie den Winter 23-24 im arktischen Seenland.
Four seasons
– four faces
A unique Arctic Lakeland destination where you can experience both the southern and northern landscapes of Finland – large lakes and rocky hillsides can be seen during one trip. Arctic Lakeland is located in the northernmost part of Lakeland Finland, the largest lake district in Europe.
Arctic Lakeland is an adventure paradise for nature and culture loving people, a top destination for outdoor enthusiasts and a favourite centre for winter activities with a snow guarantee. Its hospitality is warming in all seasons.
Three National Parks of the area, Kuhmo's Friendship Nature Reserve and the Paljakka Nature Park offer guests a unique and safe wilderness experience and are the same time significant maintainers of biodiversity.
The deepest roots of Finnish culture go back to the national epic of Kalevala. The tradition of Kalevala lives and thrives today with a cultural offering consisting of the world-renowned chamber music festival, charming locally arranged events, activities and places to visit, especially in Kuhmo, the UNESCO City of Literature.
Only in Arctic Lakeland can you experience the wild nature of the North with its northern lights, high-quality cultural services and still be enchanted by nature's silence and tranquility. – Feel happy with us!
Latest articles and news
See our all services
Accommodation