The summer of Arctic Lakeland is full of interesting happenings, from unique music festivals to exciting sport events in the middle of the most beautiful nature. Did you know that Finland's biggest chamber music festival as well as the second oldest orienteering week in the world are held in the Arctic Lakeland region? Here you can even compete in the world championships, as an exotic swamp soccer tournament is held in the area every summer.
Learn more about our diverse events on this article, discover more things to do in the area and check out our wide range of accommodation options.
See also information about arriving to Arctic Lakeland.
---
Ethno Music Festival Sommelo 26.6.-2.7.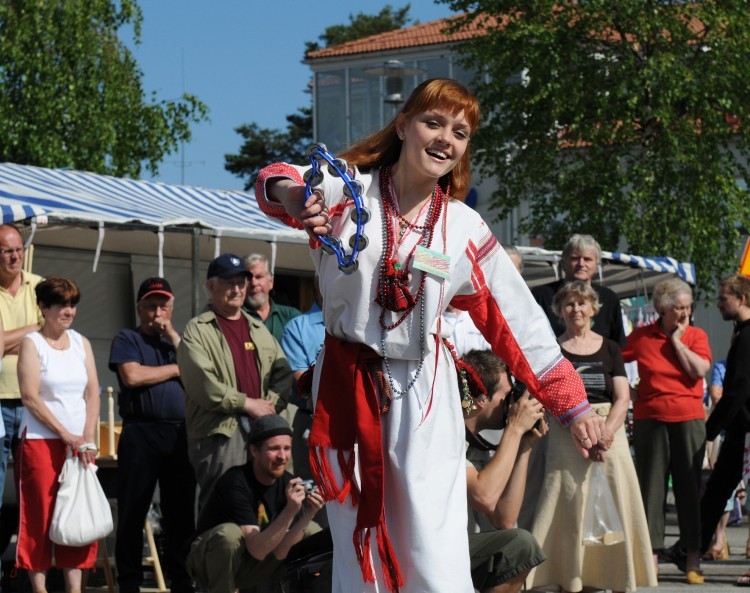 Sommelo is an international Ethno Music Festival introducing an enthusiastic encounter of contemporary ethno musicians and traditional runo singers. In addition to concerts, the event includes courses, public lectures and art exhibitions. The 2023 festival will run for a full week, with an emphasis on Finno-Ugric language and cultural areas. Northern cultures, such as the different groups of the Sami, will feature in the programme. Sommelo is also the main event of Kuhmo Finno-Ugric Capital of Culture year.
---
VuokatiN Aateli Race 27.-28.6.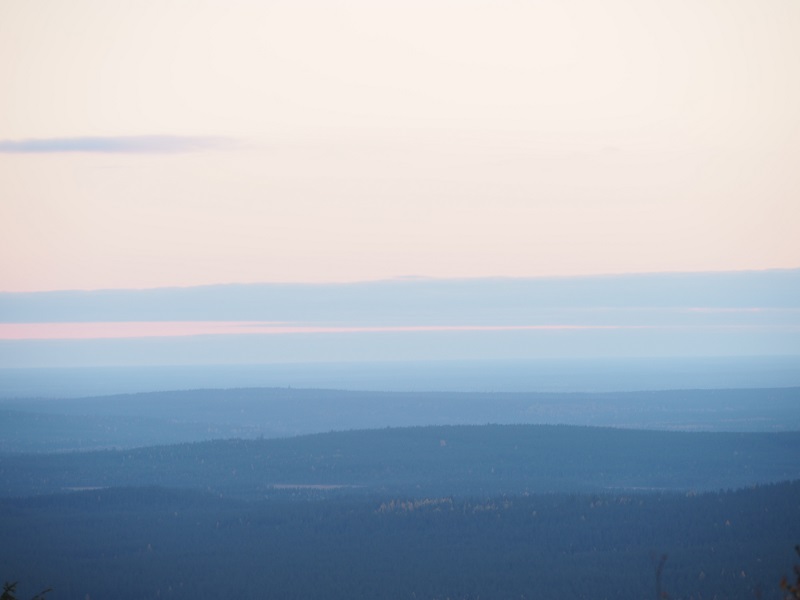 Vuokatin Aateli Race will be held for the 17th time in Vuokatti this summer. This traditional competition for skiers brings together the tops of cross-country skiing, biathlon, combined and cross-country skiing. The race combines cross country running and roller skating in the magnificent landscapes of Vuokatti.
---
Kainuu Trail Hossa National Park 1.7.
Kainuu Trail Hossa National Park is a trail running event in a nature lover's paradise – Hossa National Park. Kainuu Trail runners will experience all the perfect trails and terrains, the best sceneries, and the most legendary sights of the Hossa area – and all these experiences during a one race day. Routes offer diverse challenges for trail runners, starting from easy-going 10 km Huosius distance to challenging 78 km Julma-Ölkky experience.
---
Tour de Kainuu 1.-2.7.
Welcome to enjoy a relaxed cycling event as well as beautiful hills and the brilliant waters of Kainuu. The two-day event consists of two stage runs: Tour de Nuas stage, which is a bit easier and shorter, and the Vaarojen kierto stage, which challenges even experienced cyclists with an awesome number of ascent meters and almost twice as many kilometres as Tour de Nuas stage. You can take part in both or just one of the stage runs.
---
Kainuu Orienteering Week 2.-7.7.
The oldest Finnish Orienteering Week promises unique experiences in the varied terrain, rich culture and pristine natural environment in the Kainuu area. This year the event is held in Kuhmo. The week offers a versatile orienteering and holiday experience for both orienteering participants and spectators alike. You are warmly welcome to spend an experiential orienteering and holiday week for the whole family in Jämäsvaara, one of the most legendary and finest orienteering and nature destinations in Kuhmo and Kainuu.
---
Kuhmo Chamber Music Festival 9.-22.7
For two frenetic weeks in July, Kuhmo is host to a chamber music festival attracting thousands of music lovers. In that fortnight, this town of 8,000 inhabitants echoes to the sound of music against a backcloth of a lake that almost laps the walls of the concert halls in the clear, unbelievable northern light. In 2023 the theme of the festival will be "Roots and wings". The number of concerts will be around 60, and in addition to the main concerts there will be for example children's concerts, student concerts, meetings with artists and composers and art exhibitions.
---
Swamp Soccer World Championships 14.-15.7.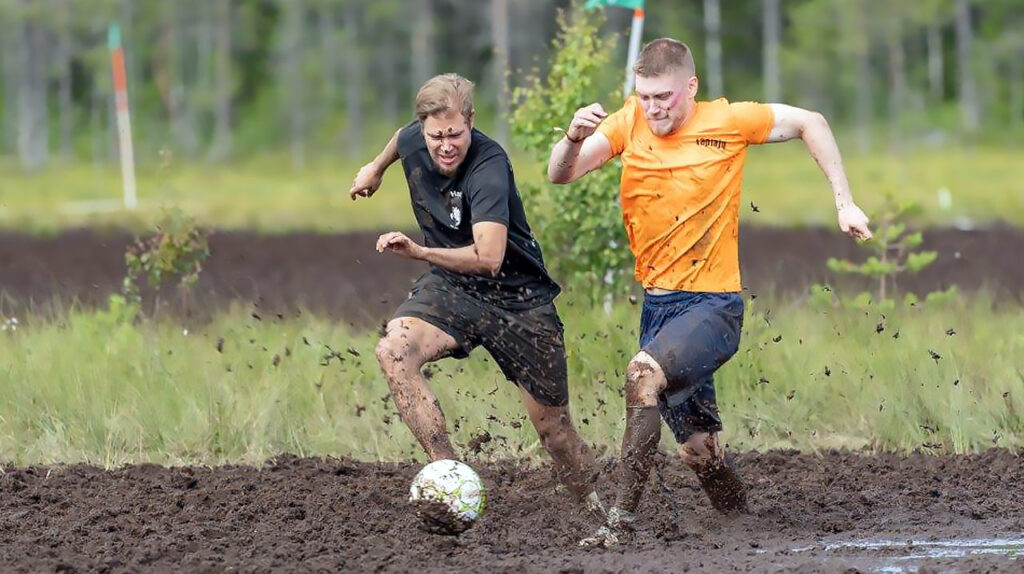 Swamp Soccer World Cup is held every summer in Hyrynsalmi. This international event is suitable for all those who are looking for unique experiences and enjoy the fun of being together and playing sports. The rules are more or less the same as normal soccer rules, but instead of playing on freshly mown grass, the players trudge through knee-deep swamp mud. The Ukkohalla Resort acts as the main place of accommodation for the players and hosts the Swamp Rock event during the games.
---
Raate Marathon and Raate March 12.8.
The Raate Marathon is run on the Raate road, known from the legendary Winter War battles, from the border zone to Suomussalmi municipal center. The historic marathon route includes several Winter War battlefields and monuments. In addition to the marathon, you can choose 21,1 km or 10 km as running trips. The Raate march, 18 km, can be completed by running, jogging, walking or cycling, and it is meant to be an event for the whole family. The purpose of the events is not to idealize war, but to honor the work and sacrifices of veterans to preserve Finland's independence.
---
Lost In Kainuu Finland Adventure Race 7.-9.9.
Lost In Kainuu is an exciting adventure race around the magical wilderness and greatest landscapes of Kuhmo area. This adventure race gathers annually about 500-700 adventure racers, from amateurs to top athletes, to survive this ultimate challenge of physical and mental endurance. In the Lost In Kainuu Adventure Race you enjoy hard, versatile and challenging endurance experience with different kinds of disciplines like MTB-biking, running, trekking, orienteering, inline skating, canoeing, swimming – just to name a few.
---
Hallan Akan Vaellus & Köngäs Rock 9.9.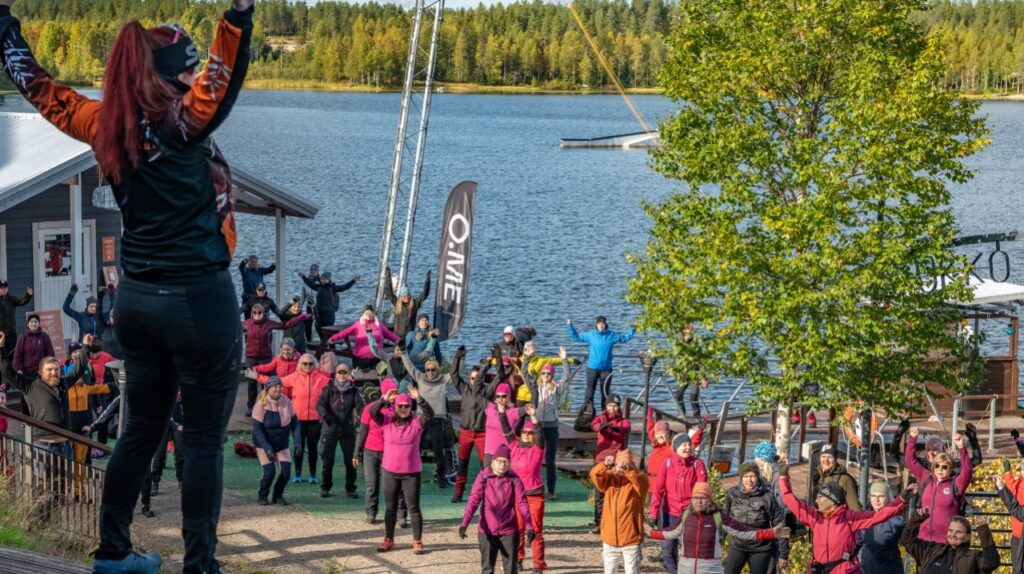 Hallan Akan Vaellus & Köngäs Rock is a traditional event for groups of friends and work colleagues. The fun and easy guided hike takes from Ukkohalla to the amazing Komulanköngäs double waterfall and is total 9 km by length. Most hikers dress up in colourful costumes for the event! At the waterfall there is live music and refreshments. After returning to Ukkohalla hikers enjoy Ukkohalla Sauna World & Spa and later in the evening there is dinner and a party at the restaurant Hallan Karhu.
---
Vuokatti Hike 16.9.
This outdoor event is organized to bring hiking and fat-biking enthusiasts together. It is a suitable for everyone, even families who can entertain themselves on various hiking trails and several leisure activities in the hilly landscapes of Vuokatti. Vuokatti Hike consists of 5 different events: Hike, Bike Hike, Dog Hike, Yoga Hike and Family Hike. The main area of the event is the Vuokatti Hills where everyone can enjoy themselves in which ever way they want from physical challenges to unforgettable hiking experiences,
---